On my Fitbit Charge 4, Ionic, Versa Lite, Versa 2, or newer device, I don't see Active Minutes in my Fitbit app and what I see in the Paceline app doesn't match my Active Zone Minutes. Why?
Months back, we began work to integrate Fitbit into Paceline. At the time, Fitbit had a value known as Active Minutes which is a very similar metric to what we track for Apple Watches and Garmin Watches. We decided to work to integrate this Fitbit Active Minutes value into our app to credit users for Paceline Minutes.
On the exact day we planned to launch Fitbit support for Paceline, Fitbit released a new metric known as "Active Zone Minutes", but only made this metric available for some devices.
Unfortunately, not only did Fitbit not provide the developer community a heads up on this, but Fitbit also removed the Active Minutes display from these users' Fitbit apps and replaced it with the Active Zone Minutes display (like below) for the devices that support it. For more information on the differences between Active Zone Minutes and Active Minutes, please check out this Fitbit article here: What are Active Zone Minutes or active minutes on my Fitbit device?
Simply put: some users still see Active Minutes in their Fitbit app, whereas others only see Active Zone Minutes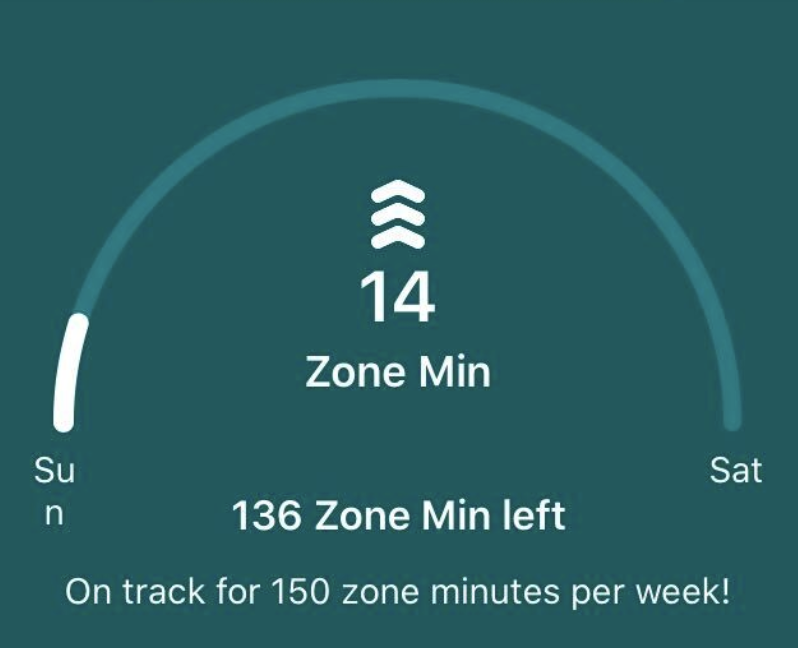 Naturally, you likely wonder: why can't Paceline just pull the Active Zone Minutes value instead for these users? Well, Fitbit has not made this metric available for any third-party developers to use. As such, we have asked a few times already but were only told it will "hopefully be available in Fall 2020."
Here's where things stand:
Despite you not seeing 'Active Minutes' on your Fitbit app, Charge 4, Ionic, Versa Lite, Versa 2, or other devices that supports 'Active Zone Minutes', your Fitbit does send us Active Minutes in the background (but not Active Zone Minutes)
We take this Active Minutes value reported from your device and display it in our Paceline app as Paceline Minutes
The Paceline app is your source of truth for Active Minutes display and how you will know if you hit your weekly 150+ Paceline Minutes goal (with no more than 50 minutes coming from a single day)
We are escalating our requests to Fitbit asking for access to Active Zone Minutes data so that we can make your experience better. Once we receive access, we will immediately begin to work on this
We greatly appreciate your feedback and patience as we wait for Fitbit to allow us and other developers access to Active Zone Minutes data.

Though we know it is far from ideal, our hope was giving you access to Paceline earlier, and having the opportunity to earn more rewards in the interim outweighs the alternative of not giving Fitbit users access to Paceline as we wait for Fitbit to provide access to Active Zone Minutes